Global Citizenship
Vanuatu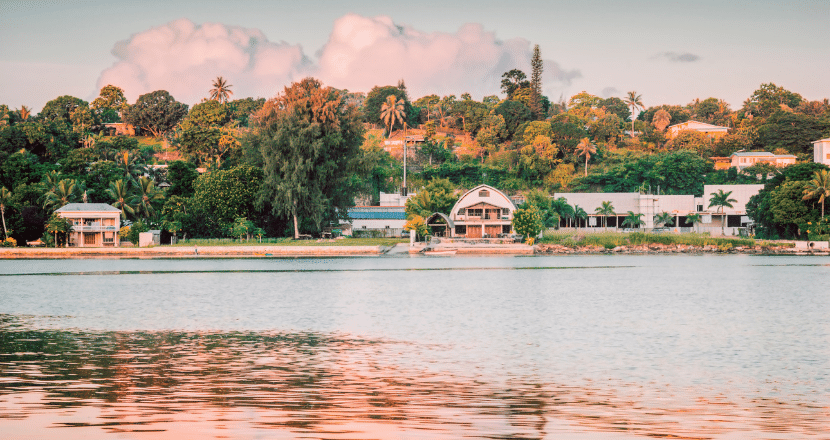 The Vanuatu Citizenship by Investment program allows foreign individuals and families to obtain citizenship in Vanuatu in exchange for a significant investment in the country's economy. 
Vanuatu, a nation made up of 80 islands, is the ideal haven for expats looking to improve their quality of life. It is an island country in the South Pacific Ocean with mountains, lush tropical rainforests, and crystal-clear waters.
Vanuatu Citizenship Benefits
If you are a Vanuatu citizen, you can enjoy numerous advantages. 
Visa-free or visa-on-arrival travel to around 95 countries and territories worldwide while holding a Vanuatu passport

No wealth, gift, inheritance, foreign income, or capital gains taxes

No requirement to live in Vanuatu before or after getting the citizenship

Allow dual citizenship: individuals can retain their current citizenship while also becoming citizens of Vanuatu

A stable political system, low crime rates, and a peaceful environment
Vanuatu Citizenship by Investment Overview
The following family members of the main applicant can be included in the application for Vanuatu citizenship:
Spouse

Children 

Parents and grandparents
Vanuatu Citizenship by Investment Options
Under this program, individuals can obtain the citizenship by making a financial investment in one of the approved options. The main investment options include:
Development Support Program

Real Estate Option Program

Government Bonds
Development Support Program
The applicant must make a one-time non-refundable donation to the Vanuatu Government as follows:
Single applicant: USD$130,000

Main applicant + Spouse: USD$150,000

Main applicant + Spouse + 1 child under 18: USD$165,000

Main applicant + Spouse + 2 children under 18: USD$180,000

Additional applicant: USD$10,000 each
Real Estate Option Program
Starting from July 23, 2021, the Vanuatu Citizenship by Investment program introduced the Real Estate Option (REO) program. To be eligible for citizenship under the REO, applicants must invest in a property within a Vanuatu Government Approved Project (VGAP) and fulfill the required fee payment.
A Qualifying Property refers to a minimum price of USD$200,000. The actual price of the Qualifying Property will vary depending on the purchase price set by the developer of each project.
Currently, there are 4 approved VGA Projects available:
Pacific Springs: Located in Rentabao on the island of Efate.

Narpow Point Coral Bay: Situated at Narpow Point on the island of Efate.

FPF Rainbow City Project: Situated at Narpow Point on the island of Efate.

Milai: Situated on the island of Espiritu Santo.
Government Bonds
Starting from March 27, 2023, Vanuatu introduced its third investment option known as the Investment in Government Bonds Option (IGBO).
Under the IGBO, the Reserve Bank of Vanuatu will issue 500 units of government bonds with a zero interest rate from the date of issuance. The bonds will have the following maturity periods and corresponding investment amounts:
Bonds maturing in 24 months: AUD 180,000.

Bonds maturing in 30 months: AUD 170,000.

Bonds maturing in 36 months: AUD 150,000.
Why Choose TWA?
We highly recommend interested applicants use representatives or agents to apply for the Citizenship by Investment Program.
These professionals have expertise and knowledge in the application process, ensuring that applicants meet all requirements and submit accurate applications. They can help streamline the process, provide access to networks, and facilitate communication with relevant authorities. Agents also offer support during the due diligence process, ensuring compliance with legal regulations. Moreover, they can bridge language and cultural gaps for applicants unfamiliar with the country's official language or culture. 
However, it's crucial to choose reputable professionals authorized by the government to ensure a successful and smooth application process.