Sponsorship Applications
Spousal Sponsorship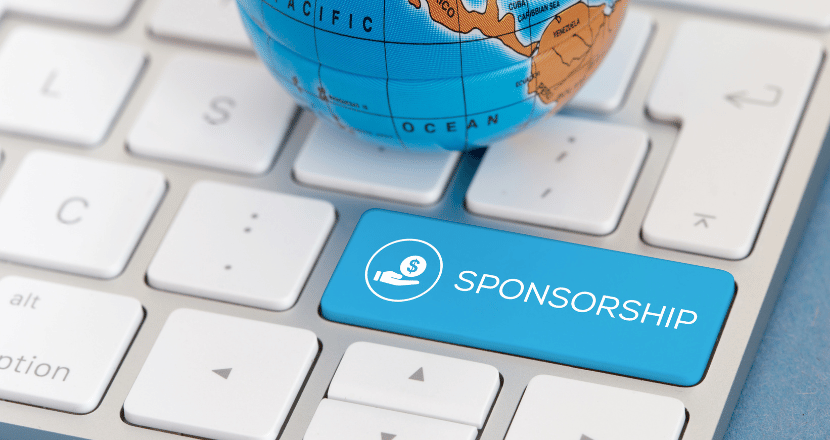 Spousal Sponsorship is an immigration program that allows Canadian citizens and permanent residents to sponsor their spouses or common-law partners to immigrate and reside permanently in Canada. 
Spousal sponsorship is designed to help families reunite and live together in Canada. It is the most common application category under the family sponsorship program. It takes up to 70-80% of the family sponsorship quota.
Spousal Sponsorship Overview
Spousal sponsorship application is distinguished into 2 different categories and it is decided by the location of the sponsored:
Outland sponsorship, and

Inland sponsorship.
If applying for inland sponsorship, the applicant (the sponsored) should have an eligible status such as a visitor, student, or worker.
After submitting the application, the applicant can apply for a spousal working permit at the same time which will allow the applicant to work in Canada while waiting for their immigration review.
Sponsor Your Spouse or Partner to Canada: Requirements
To be eligible as a sponsor, you must:
Be at least 18 years old

Be a Canadian citizen or a permanent resident

Live in Canada:

As a Canadian citizen living outside Canada, you must demonstrate that you intend to live in Canada when your sponsored person becomes a permanent resident.

You cannot sponsor someone if you are a permanent resident residing outside Canada.

Be able to prove that you are not receiving social assistance for reasons other than a disability

Be able to show that you can provide basic needs for your spouse or partner

Sign an undertaking that commits you to financially taking care of the persons you are sponsoring for 3 years 
Income Requirements
Generally, there is no income requirement to sponsor your spouse or partner. The only circumstance that requires proof of meeting the income requirement is when you are sponsoring a spouse or partner with a dependent child, and their dependent child has 1 or more children of their own. 
Ineligibility 
You are ineligible to sponsor your spouse or partner if you were sponsored by a spouse or partner and you have not yet become a permanent resident for longer than 5 years. Furthermore, you will not be able to sponsor your spouse or partner if you are still financially responsible for a previous spouse or partner that you sponsored. 
Outland Spousal Sponsorship
An Outland application is pursued when the sponsored partner is not living in Canada.
However, Outland applicants can still apply through the outland program even if they are in Canada and may be permitted to travel throughout the application process.
For speeding up the process, the applicant should hand in all 3 forms together: sponsorship application, medical check, and visa application.
The applicant cannot choose the visa office;

The processing time is around 6 months. Some cases are more complicated and may take up to 9 months or a year;

Be able to prove the spousal or common-law relationship is genuine. If the immigration officer suspects this is not the case, your application will be dismissed;

If the case has been dismissed, the sponsor can make an appeal.
Inland Spousal Sponsorship
The other option for Spousal or Common-Law Sponsorship is inland sponsorship. This is necessary when the couple is already together in Canada and the foreign spouse or common-law partner has temporary status in Canada, either as a worker, student, or visitor. The individual being sponsored may be eligible for an open work permit, allowing them to work for any employer in Canada while the sponsorship application is being processed.
In the first 6 months, the officer will decide whether to allow the applicant to apply inland.

The second stage is about 3-6 months, dealing with details regarding one's permanent resident status. For example, completion of a medical check or personal background check.

The applicant and their spouse or common-law partner should prove that they have been living together for over one year. If the applicant and their spouse are married, they can apply for it right away.

If there is a child over 22 years old, they will need to prove that they are still in school for permanent residency status.

Be able to prove the spousal or common-law relationship is genuine. If the immigration officer suspects this is not the case, your application will be dismissed.

If the case has been dismissed, the sponsor can make an appeal. 
What Comes After Sponsorship?
The sponsor under the Spousal Sponsorship program carries certain conditions that must be met:
The sponsors are financially responsible for the sponsored persons for 3 years following the sponsored persons become permanent residents, and

People who come to Canada as spouses are themselves barred from sponsoring a spouse in turn for 5 years after receiving Canadian permanent residence.