British Columbia Business Immigration
BC PNP – EI Base Category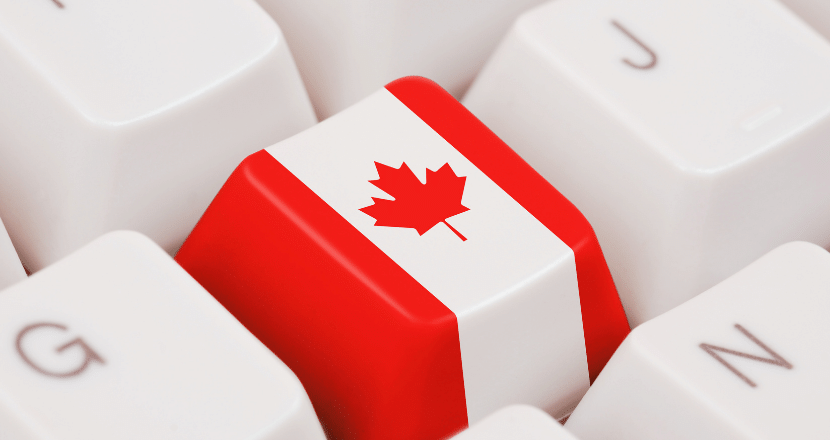 A professional immigration consultant like TWA would help you to succeed in the BC PNP Entrepreneur Immigration Base Category! 
Entrepreneur Immigration Base Category is an immigration pathway under British Columbia Provincial Nominee Program (BC PNP). It is designed for those experienced entrepreneurs who intend to start or invest in a business in BC to obtain permanent residency in Canada. Once approved as a provincial nominee, applicants and their dependent family members are eligible to apply for permanent residents in Canada through the BC PNP.
Goals of Entrepreneur Immigration Base Category
The Entrepreneur Immigration Base category under BC PNP has several goals, including:
Promoting economic development: The stream aims to attract experienced entrepreneurs who can invest and manage a new business in British Columbia. This can lead to job creation, innovation, and economic growth in BC.

Supporting local communities: The Base stream encourages entrepreneurs to establish businesses in rural and regional areas of the province, which can help and support local communities with sustainable economic growth. 

Attracting high-quality applicants: The program aims to attract experienced entrepreneurs who have both skills, experience, and financial resources to successfully establish and operate a business in British Columbia, contributing to the long-term economic success of the province. 
Entrepreneur Immigration Base Category Eligibility
First of all, an eligible applicant needs to demonstrate an intention to actively manage the business in British Columbia and reside within 50 kilometres of the business.
Language ability in English or French must be at least CLB 4, must submit proof at the final report stage;

In the past 10 years, 3+ years as owner-manager, or 4+ years as a senior manager, or a combination of 1+ years as owner-manager & 2+ years as a senior manager;

Have either completed a post-secondary educational program OR have at least 36 months of experience as a business owner-manager within the past 5 years with full ownership of the business;

Must create at least 1 full-time equivalent job for a Canadian citizen or permanent resident of Canada;

Live and operate the business anywhere in British Columbia;

A minimum of CAD 600,000 personal net worth is required (including real estate, bonds, and company shares, etc);

Set up a new and eligible business OR buy and improve an existing business;

Invest at least CAD 200,000 in the province of British Columbia;

Have at least 33.33% ownership of the future investment business;

A minimum Registration Score of 115 points is required, in which applicants must score at least 40 points in the Business Concept section. (The total score is 200 points, with 120 points for the Self-Declared section and 80 points for the Business Concept section. 
Applicants of EI Base Program– Advantages
No language requirements for entering the BC PNP EI- Base Category.

After approval by the BC government, applicants and their spouses can receive an eligible work permit and their children can study in Canada.
Process for the BC PNP Entrepreneur Immigration Base Category
Applicants are highly encouraged to have an exploratory visit to areas in British Columbia to learn about business opportunities, the local market, and the best community for themselves.

Prepare a detailed business proposal which should demonstrate the viability and potential of the proposed business, as well as the applicant's experience and skills.

Register your proposal with the BC PNP. This involves creating an online profile and submitting the necessary documentation and information. 

Submit all necessary documents for registration, the BC PNP will invite the highest-scoring registrants to submit full applications to the BC PNP.

Once applicants get invited to apply, then they will have 4 months to submit their application. Interviews may be required at this stage.

Successful applicants will receive a 2-year work permit, which allows them to establish and operate their business in British Columbia.

Applicants must establish and operate their business according to the terms of their proposal and the requirements of the BC PNP.

Applicants are required to submit a final report to the BC PNP within approximately 18 – 20 months (550 – 610 days) from the date of their valid work permit issuance.

Applicants will be nominated for permanent residence once they have met the terms and conditions of their performance agreement.

Applicants get approved and receive permanent resident status.
It is important to note that the application process for the EI Base program can be complex and time-consuming since there are specific requirements and deadlines that must be met. Applicants should seek professional advice and assistance, such as TWA, to ensure they meet all eligibility criteria and submit a strong business proposal. 
Business Proposal
When the backgrounds of the applicants are similar, the business proposal is the main point to show the capability of the applicant. TWA is an expert in the economic development of British Columbia and has good communication with different communities. We have the ability to persuade the British Columbia government as well as receive support.
EI – Base vs Regional Pilot 
There are differences between Entrepreneur Immigration Base Category (EI Base) and Entrepreneur Immigration Regional Pilot (EIRP) programs.
Language Proficiency