Global Citizenship
Malta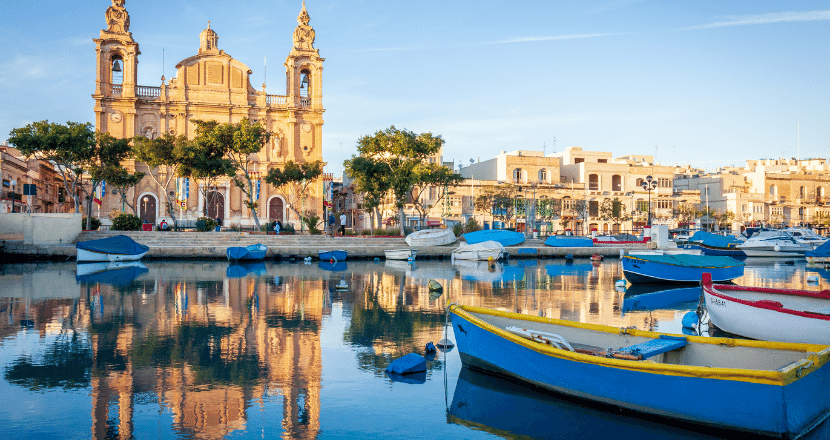 Malta citizenship by investment was a program that allowed foreign individuals and their families to acquire Maltese citizenship by making a significant investment in Malta. 
Malta, a small but captivating island nation in the Mediterranean Sea, offers a rich tapestry of history, culture, and natural beauty. It consists of three main islands: Malta, Gozo, and Comino. 
Malta Citizenship Benefits
If you are a Malta citizen, you can enjoy numerous advantages. 
Visa-free or visa-on-arrival travel to around 155 countries and territories worldwide while holding a Malta passport

Minimal taxation, with no wealth, inheritance, or property taxes; and an extensive network of double taxation agreements

Allow dual citizenship: individuals can retain their current citizenship while also becoming citizens of Malta

A stable political system, low crime rates, and a peaceful environment

Malta is a member state of the European Union (EU), granting its citizens the rights and privileges associated with EU membership. This includes freedom of movement within the EU, the ability to live, work, and study in other EU countries, and access to various social benefits and healthcare systems.
Malta Citizenship by Investment Overview
The following family members of the main applicant can be included in the application for Malta citizenship:
Spouse

Children under the age of 18

Children under the age of 29, who are economically dependent and unmarried children of the main applicant or the spouse

Children above the age of 18, who are qualified as persons with a disability

Parents and grandparents above the age of 55
Malta Citizenship Investment Requirements
The Granting of Citizenship by Naturalisation for Exceptional Services by Direct Investment is governed by the Granting of Citizenship for Exceptional Services Regulations.
To be eligible for the application, all of the following requirements must be met:
Residence (Applicants should meet one of the following investment requirements):

This investment must be made before the certificate of naturalization is issued.

Provide proof of living in Malta for a period of 36 months, with a non-refundable exceptional direct investment of  €750,000; OR

Provide proof of living in Malta for a period of 12 months, with a non-refundable exceptional direct investment of €600,000.

Property (Applicants should meet one of the following investment requirements): 

Both property investments must be maintained for a minimum of 5 years from the date of receiving the certificate of citizenship.

Purchase a residential property in Malta with a minimum value of €700,000; OR

Rent a residential property with a minimum annual rent of €16,000. 

Donation: Make a donation of at least €10,000 to a registered non-governmental organization or society involved in philanthropy, culture, sports, science, animal welfare, or the arts. The donation must be made prior to receiving the certificate of naturalization and must be approved by the relevant agency.
Why Choose TWA?
We highly recommend interested applicants use representatives or agents to apply for the Citizenship by Investment Program.
These professionals have expertise and knowledge in the application process, ensuring that applicants meet all requirements and submit accurate applications. They can help streamline the process, provide access to networks, and facilitate communication with relevant authorities. Agents also offer support during the due diligence process, ensuring compliance with legal regulations. Moreover, they can bridge language and cultural gaps for applicants unfamiliar with the country's official language or culture. 
However, it's crucial to choose reputable professionals authorized by the government to ensure a successful and smooth application process.