Federal Immigration
Start-Up Visa Program (SUV)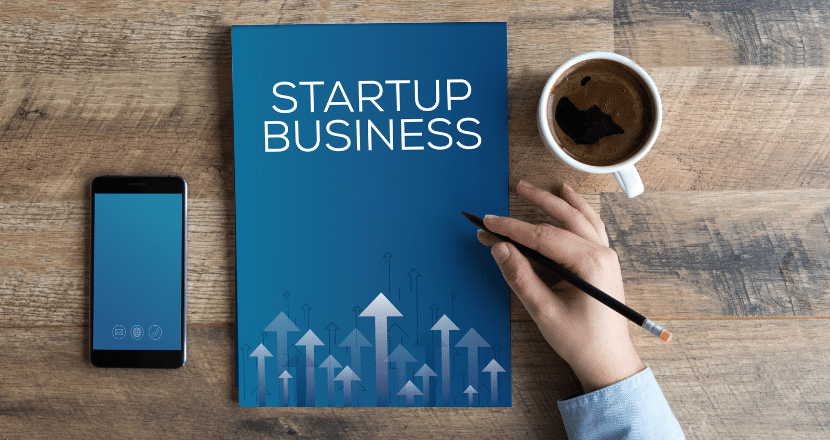 Canada's Start-Up Visa (SUV) program provides international entrepreneurs with the opportunity to establish their businesses and immigrate to Canada. 
The Start-up Visa scheme was first introduced in April 2013 as a five-year pilot project and it became a permanent immigration pathway in 2018. The SUV welcomes foreign entrepreneurs to develop their own businesses in Canada along with innovative ideas. Those who are qualified (e.g. have received supportive funding from the designated entity) for this program will have the chance to obtain Canadian permanent resident status. 
Start-Up Visa (SUV) Requirements
Applicants must fulfill the following SUV requirements:
Must be 18 years old

Have a qualifying business

At the time you get a commitment from a designated organization:

each applicant holds 10% or more of the voting rights attached to all shares of the corporation outstanding at that time (up to 5 people can apply as owners); AND

applicants and the designated organization jointly hold more than 50% of the total voting rights attached to all shares of the corporation outstanding at that time

At the time you receive your permanent residence:

you provide active and ongoing management of this business from within Canada

an essential part of the operations of the business happens in Canada

this business is incorporated in Canada

Prove that the business is supported through a designated organization and have received a letter of support from them

Obtain CLB 5 in English or French

Have sufficient funds to settle in Canada, and the amount depends on how many family members one would bring to Canada

Plan to settle in a province other than Quebec

Pass Canadian security check and medical exam
Settlement
New Start-Up Visa immigrants are not eligible for financial support from the Government. As part of the application process, applicants must provide evidence that they have sufficient funds to support themselves and any dependents upon arrival in Canada. These funds cannot be borrowed from another individual.
The specific amount required will vary based on the size of the applicant's family, and these amounts are updated annually. 
| | |
| --- | --- |
| Number of Family Members | Funds Required (CAD) |
| 1 | $13,310 |
| 2 | $16,570 |
| 3 | $20,371 |
| 4 | $24,733 |
| 5 | $28,052 |
| 6 | $31,638 |
| 7 | $35,224 |
| For each additional family member | $3,586 |
Requirements of Designated Organizations
Immigration, Refugees and Citizenship Canada (IRCC) has designated several venture capital funds, angel investor groups, and business incubator entities to participate in the Start-Up Visa program. 
Applicants need to contact any of the designated organizations above in order to receive their support and initial funding. Once an agreement with a designated entity is reached, applicants will receive a letter of support and a commitment certificate would be directly delivered to the IRCC.
To note, each organization has its own intake process for proposals and criteria and it'll assess the potential of your proposal and whether or not it'll succeed.
A designated angel investor group




Applicants must receive a minimum of CAD $75,000 for their qualifying business, or two or more commitments from designated angel investor groups totalling CAD 75,000;

A designated venture capital fund




Applicants must receive a minimum of CAD $200,000 for their qualifying business, however, the amount can be from several designated venture capital funds organizations;

A designated business incubator




Applicants do not need to secure any investment from a business incubator, instead, they must be accepted into a Canadian business incubator program.
Start-Up Visa (SUV) Highlights
The cost of starting a business is low, and applicants do not need to invest their own money;

Although having experience is an asset for starting a business, however, it is not a requirement for the SUV program;

The processing time for the SUV application is relatively short compared to other entrepreneur programs, which ranges from 12 to16 months;

Applicants only need to submit a viable business proposal before receiving a permanent residence visa;

If applicants would like to begin their business in Canada before obtaining a PR visa, they can apply for a short-term work permit; and

Permanent resident status won't be affected if the business eventually fails.
From the above SUV application requirements, we can draw a conclusion that the key point for successful immigration through the SUV program is the quality of a business proposal.
TWA recommends SUV applicants get help from a professional immigration counsel in order to make sure everything is on track. Our immigration consultant and investment advisors will tailor the most economical immigration pathway and asset planning according to the specific situation of clients, including but not limited to:
Assessing the eligibility of our clients;

Further discussing the business plan and direction with clients;

Assisting clients to prepare business proposals;

Assisting clients to apply for a support letter from the designated investment organizations; and

Assisting clients to submit work permits and other immigration-related applications.