Work Permit
Post-Graduation Work Permit (PGWP)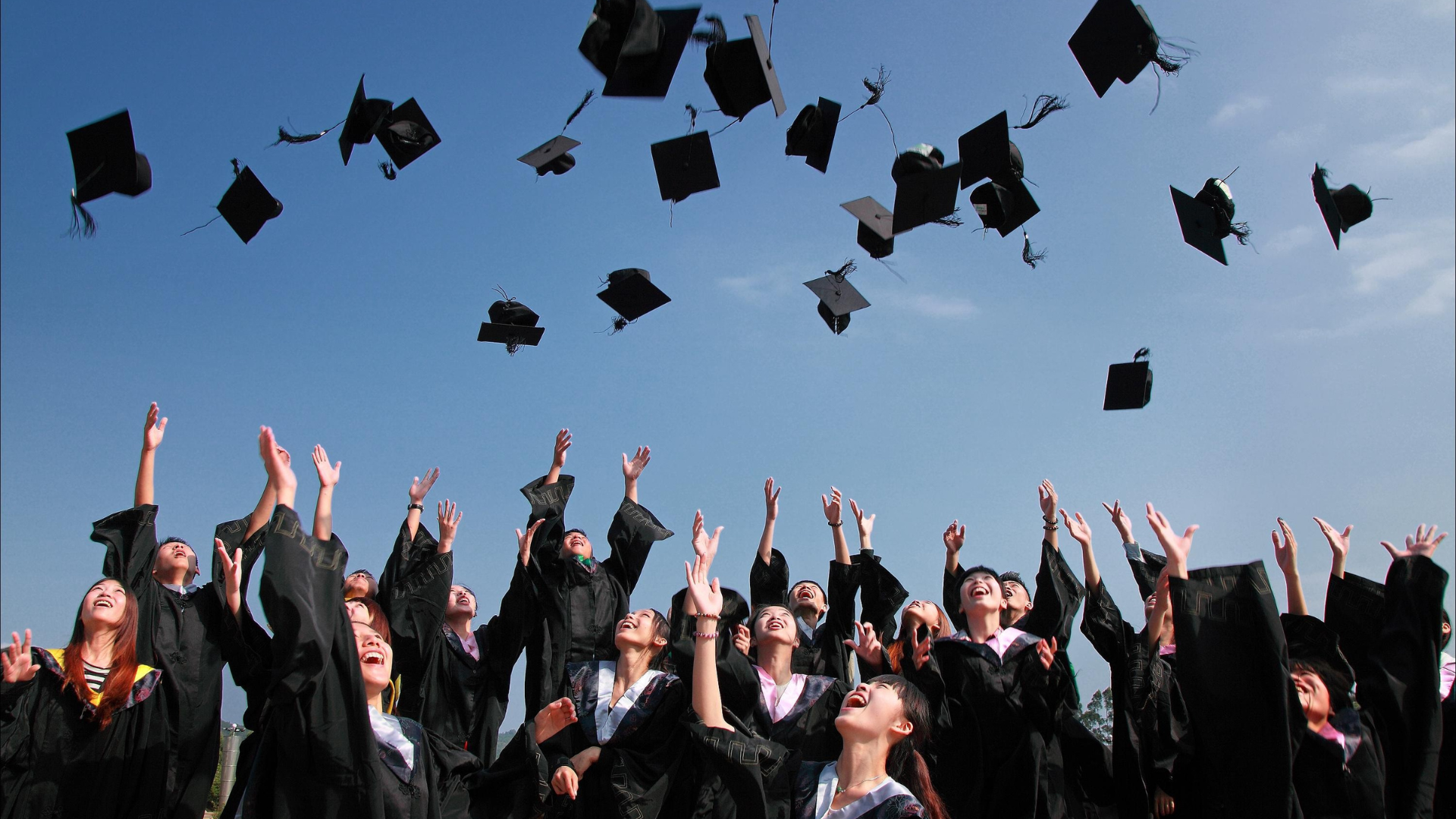 A Post-Graduation Work Permit (PGWP) gives you permission to remain in Canada and work full-time for a minimum of 8 months and up to 3 years after you graduate from a Canadian post-secondary institution.
International graduates from eligible Canadian designated learning institutions (DLIs) can obtain an open work permit through the Post-Graduation Work Permit program, which enables them to gain valuable Canadian work experience. This experience can be particularly beneficial for graduates seeking to qualify for permanent residency in Canada. It is because the skilled work experience in National Occupational Classification (NOC) TEER 0, 1, 2, or 3 acquired through the PGWP can help them meet the eligibility requirements for the Canadian Experience Class within the Express Entry category. 
Post-Graduation Work Permits are exempt from Labour Market Impact Assessment (LMIA). They are considered open work permits. This means that international graduates who hold a PGWP can work for any employer in Canada, in any occupation. 
With a Post-Graduation Work Permit, as with all open work permits, graduates can:
work full-time;

work part-time; or

be self-employed.
However, applicants are only eligible to receive the Post-Graduation Work Permit once in their lifetime. 
PGWP Eligibility Requirements
To be eligible for a Post-Graduation Work Permit (PGWP), the applicant must either hold valid temporary status or have left Canada. Moreover, they must have graduated from an eligible DLI and provide clear evidence that they meet the following criteria:
Completion of an academic, vocational, or professional training program at an eligible Canadian institution that is at least 8 months long, leading to a degree, diploma, or certificate. 

Maintenance of full-time student status in Canada during each academic session of the program, or programs of study they have completed and submitted in their PGWP application. Exceptions may apply for leave from studies or the final academic session.

Receipt of an official letter and a transcript from the eligible DLI confirming that they have met the requirements to successfully complete their program of study.
Please note that the transcript and official letter must be included in the application for a Post-Graduation Work Permit.  
Applicants for the PGWP must also satisfy one of the following criteria within 180 days of their applications: 
Holding a valid study permit.

Having held a study permit previously.

Being authorized to study in Canada without the need for a study permit under paragraphs 188(1)(a) and (b) of the Immigration and Refugee Protection Regulations.
If an applicant's study permit becomes invalid or expires before they apply for a Post-Graduation Work Permit (PGWP), they are ineligible to work in Canada without a permit under paragraph R186(w). In this case, they must either leave Canada and apply for a PGWP from overseas OR apply to restore their status as a student by submitting a PGWP application along with the correct fees ($255) and paying the fees required to restore their status as a student ($350). 
Ineligible Applicants
Have previously been issued a PGWP;

Received funding from Global Affairs Canada (GAC);

Study in Canada Scholarship recipients are eligible for post-graduation work permits. 

Participated in the Government of Canada Awards Program funded by GAC;

Obtained the Equal Opportunity Scholarship, Canada–Chile;

Participated in the Canada–China Scholars' Exchange Program;

Participated in the Organization of American States Fellowships Program;

Completed the majority of the credits toward the completion of their program of study by distance learning; or

Completed a program of study delivered by a non-Canadian institution located in Canada, regardless of their length of stay in Canada.
Required Documents
To apply for a Post-Graduation Work Permit, applicants need to provide proof of completing their studies, which can be in the form of any one of the following:
A degree or diploma

An official letter from their school

An official or copy of their transcript from their school's website. 
Additional documents may be requested after submitting the application. Although the application process for a PGWP depends on the applicant's location, in most cases, the applicant must apply online. 
Post-Graduation Work Permit: FAQs
Can I renew my Post-Graduation Work Permit (PGWP)?
No, PGWP is a one-time opportunity for international students who have completed a PGWP-eligible program at a designated learning institution (DLI).
However, if you had to renew your passport and were eligible for a PGWP but did not receive the full length of the permit due to passport expiry, you can extend your PGWP with your new passport. You should include this information in a letter of explanation when applying to extend your PGWP.
For Express Entry applicants, a bridging open work permit may be an option if:
You're waiting for a decision on a permanent residence application under Express Entry. 

Your current work permit expires in 4 months or less.

You have valid status on your work permit.

You're currently in Canada. 
Can I extend my PGWP?
Normally no. However, the Canadian government could announce different temporary measures, allowing eligible international graduates to extend their PGWP.
The Canadian government announced the extension of PGWP in 2022 and 2023 respectively. Under each measure, eligible international graduates will qualify for an additional or extended work permit to stay longer in Canada.