Refugee & Asylum
Refugee and Asylum Protection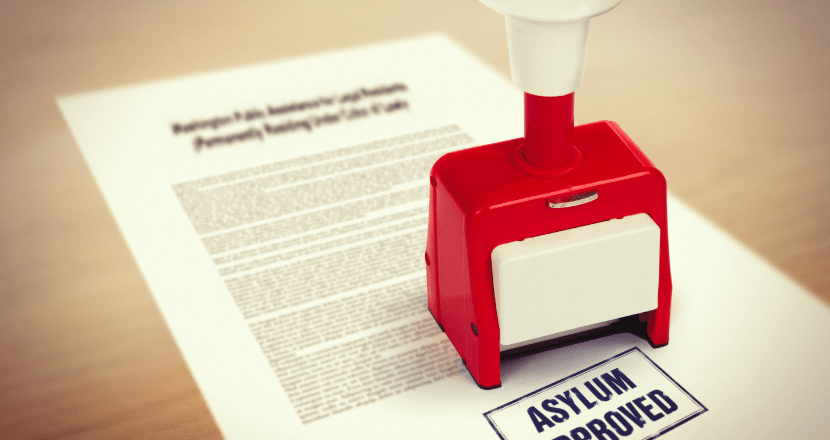 Discover your legal options to remain in Canada permanently.
Each year, millions of people from around the world are forced to flee their homeland to escape persecution, war, or severe human rights abuses. Canada helps those in need through our asylum and resettlement programs.
In 2021, Canada devised 3 new initiatives for refugee settlement, raising its protected person intake cap from 23,500 to 45,000. So far this year, Canada has welcomed 17,900 protected persons into the country.
The Canadian refugee system comprises two classes: Protected Persons and Conventional Refugees. According to articles 95, 96, and 97 of the Immigration and Refugee Protection Act (IRPA), refugees are individuals who involuntarily leave their countries due to serious human rights violations or abuse or have a well-founded fear of being persecuted for reasons such as race, religion, nationality, membership of a particular social group, or political opinion.
Conventional Refugees
This class is defined by the United Nations Convention relating to the Status of Refugees: A person may be considered as a refugee due to the following well-founded fear of persecution:
Race;
Religion;
Political opinion;
Nationality; or
Being part of a social minority.
Protected Person
This class is devised for people in need of protection in Canada: A person may qualify for protection based on the established fears that if returning to their country of nationality or habitual residence results in:
Danger of Torture;
Risk to life; or
A risk of cruel and unusual treatment or punishment.
Refugee Application Process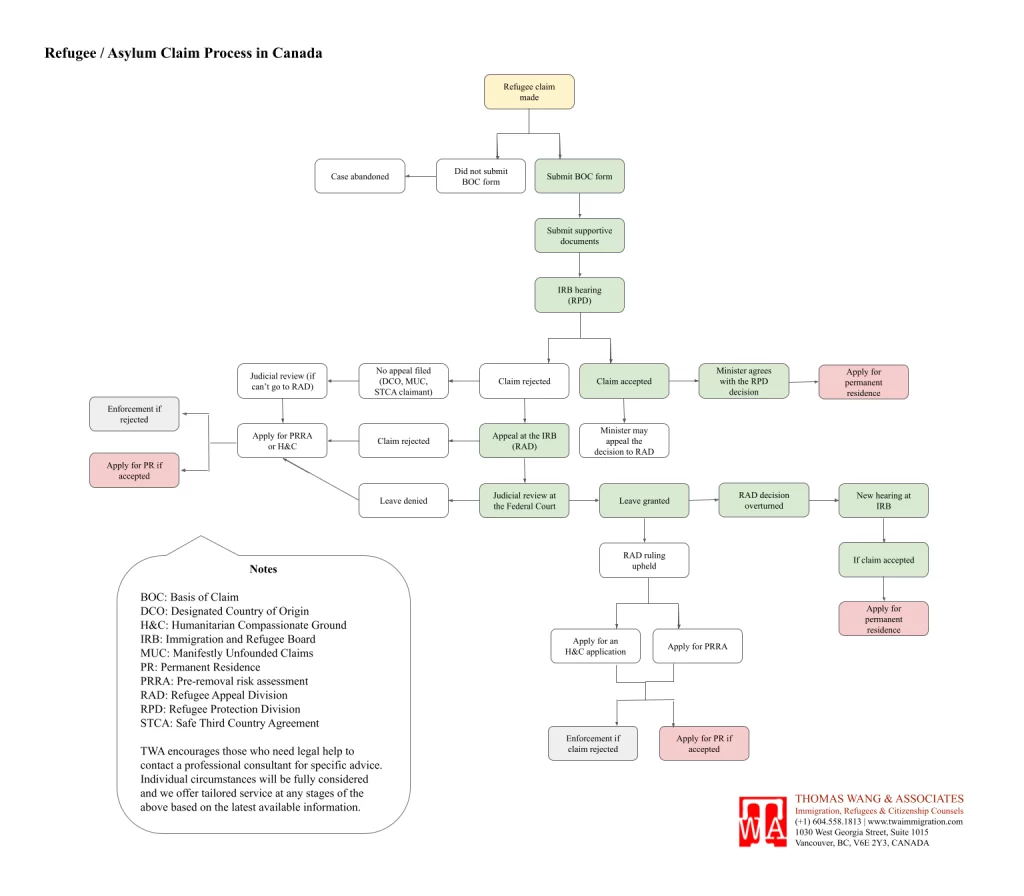 Refugee applications can be made through resettlement programs (e.g. government-assisted refugee program, GAR) upon arrival at any ports of entry, or inland visa offices.
The file of an eligible refugee claimant will be sent to the Immigration and Refugee Board (IRB), an independent tribunal in Canada. The applicant will be asked to attend a refugee hearing and at that time, it is Refugee Protection Division (IRB-RPD)'s responsibility to determine whether the claimant can be granted protection from Canada.
Simply put, the claimant becomes a protected person and is then eligible to apply for Canadian permanent residence inside Canada if the IRB recognizes the claimant is a genuine refugee.
However, if the application has received a negative decision (e.g. rejected, abandoned, or withdrawn), then it is time to appeal the decision to the Refugee Appeal Division (RAD) or even for a judicial review from the Federal Court of Canada. A removal order will be issued if the claimant does not succeed in Federal Court, and they may apply for a Pre-Removal Risk Assessment (PRRA) in order to demonstrate whether it is safe to go back to their home country.